Understanding how inversion towers help farmers manage herbicide spraying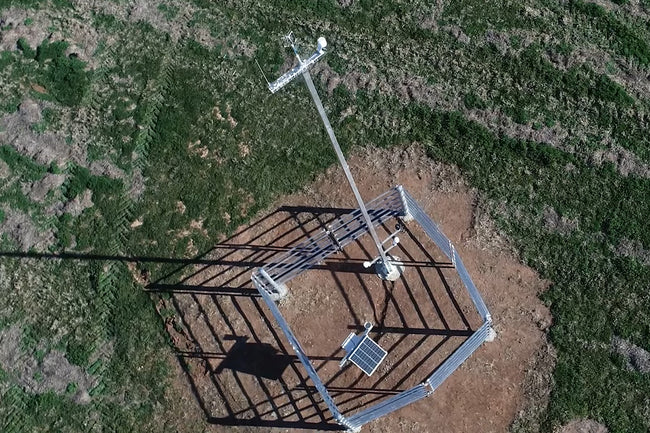 Inversion towers are brand-new cutting-edge technology that is an essential tool for farmers who rely on herbicides to manage weeds in their crops. These world-first towers are used to monitor the weather conditions that can impact the effectiveness and safety of herbicide spraying.

Inversion towers address a significant pain point for growers - the risk of spray drift caused by weather conditions like hazardous temperature inversions. Herbicide applications during hazardous surface temperature inversions can cause severe damage up to many tens of kilometres away from the site of application. Current regulations prohibit spraying of agricultural chemicals when hazardous temperature inversions exist, so it is important for farmers to be able to identify when these conditions are present.

Inversion towers help to address this pain point by providing farmers with real-time information about weather conditions in their fields. By monitoring the temperature, humidity, and wind direction at different heights, these towers detect the presence of a hazardous inversion and send that information to the web-based app – WAND (Weather And Networked Data). This allows farmers to avoid wasting time and money on ineffective spraying and reduces the risk of harm to the environment and human health. WAND also provides a 2-hour forecast (Nowcast) of anticipated weather conditions that may impact their spray activities.

The use of inversion towers can also boost productivity and increase competitiveness for farmers. By providing real-time weather information, farmers can make informed decisions about when to spray their crops, reducing the need for repeated spraying and ensuring that the herbicides are effective. This can save time and money, as well as reduce the risk of crop damage and yield loss.

Inversion towers also help to develop safe workplaces for farmers and their employees. Herbicide spraying can be dangerous work, and exposure to herbicides can cause health problems if proper safety precautions are not taken. By providing information about weather conditions that impact the safety and effectiveness of herbicide spraying, inversion towers can help farmers and their employees to work more safely and reduce the risk of exposure to harmful chemicals.

Finally, the use of inversion towers can improve the sustainable use of resources in agriculture. By reducing the need for repeated spraying and ensuring that herbicides are effective, farmers can reduce the amount of herbicides they use and minimise their impact on the environment by avoiding off-target spray drift. This can lead to more sustainable farming practices and a more sustainable future for agriculture.

Inversion towers are a valuable tool for farmers who want to manage herbicide spraying effectively and safely. By monitoring weather conditions, farmers can make informed decisions about when to spray their crops, reducing the risk of spray drift and ensuring that the herbicides are effective. As herbicide regulations become more stringent and the need for sustainable farming practices increases, the use of inversion towers is likely to become even more widespread, making them an essential tool for the modern farmer.