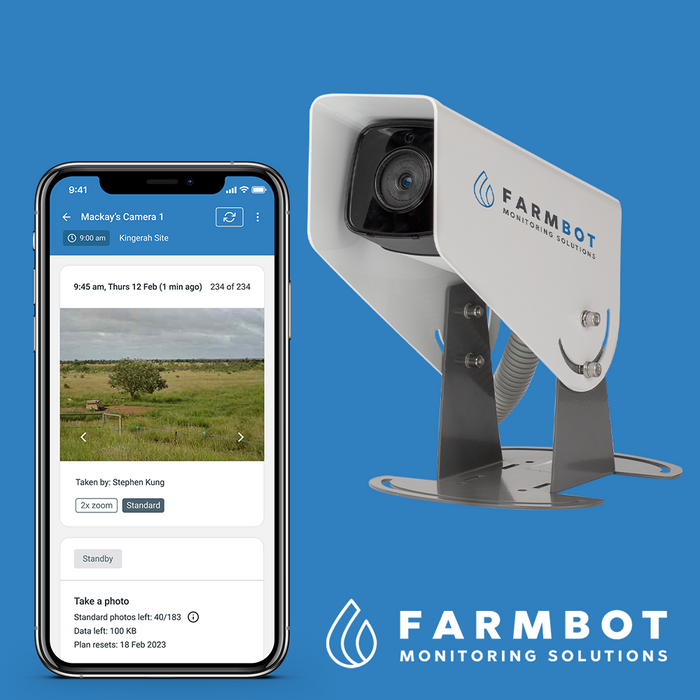 Sensor - Camera
Catalogue Number
SEN-CAMERA1
Original price
$590.00
-
Original price
$590.00
Capture images on-demand or a schedule. Designed to monitor troughs, dams or tanks and other on-farm assets. The camera works anywhere using satellite communications.
Comments | Variations
Farmbot is here to give you advice, whether it is early leak detection, stock consumption or your pump hasn't switched on. Our team can tailor a package that will fit your needs. Contact us on 02 9901 4798 or sales@farmbot.com.au.
Management Category
Animal Management
Asset Management
Monitoring Category
Asset
Health
Site security
Staff safety
LGA Supported
Armidale
Ballina
Byron
Cabonne
Carrathool
Griffith
Leeton
Lismore
Moree Plains
Narrabri
Orange