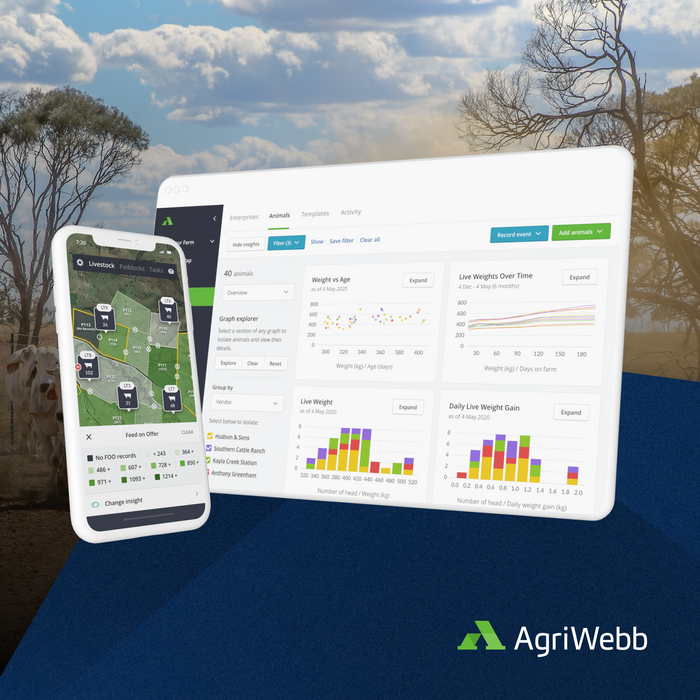 AgriWebb - Individual - Performance
Catalogue Number
AGRI_002
Original price
$59.40
-
Original price
$588.00
Access powerful insights with AgriWebb's individual animal management. Seamlessly connect with crush-side hardware, saving time and eliminating gaps in data. Connect to Datamars, Gallagher, Tru Test, Farmbot, Farmo, Incyt, Yabby and more.
Comments | Variations
Price is for a monthly subscription fee based on the average number of Dry Sheep Equivalent (DSE) on farm. DSE is calculated using the formula of 1 Sheep = 1.5 DSE and 1 Cattle = 8 DSE.
LGA Supported
Armidale
Ballina
Byron
Cabonne
Carrathool
Griffith
Leeton
Lismore
Moree Plains
Narrabri
Orange