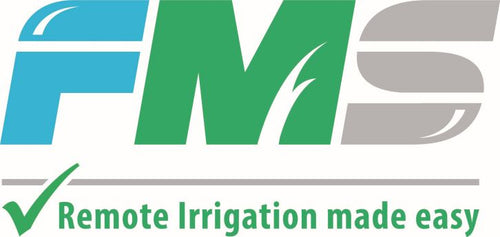 FMS- Remote Irrigation Made Easy
FMS was born from the significant demand for a truly adaptable and user-friendly automated irrigation system. With each farm unique in its watering needs and objectives, implementing a system that is easy to use and self-manage is key.
FMS is a sensor-based automated irrigation system that provides real-time visibility into the operating status of motors, pumps, valves, flow rate and other parameters of your irrigation system. The intelligent automated irrigation system empowers farmers to monitor and control different aspects of the irrigation system from the convenience of a smartphone or laptop.
No internet is required other than at the internet gateway (typically located in your home or office) and it can wirelessly transmit up to 15km. Serving as the central processing hub, the internet gateway processes the data and sends it to cloud-based software (FMS Control) that provides users with real-time status of their irrigation system on their smart device.
FMS Control is the web application used to monitor and control your irrigation equipment. Also allowing you to run reports, set schedules, rules & pumping programmes
Accessible from any internet-enabled device, the software enables you to manage your irrigation online, using your computer at home or a smartphone when you're away.