Agtech Alley
Australian National Field Days
Embark on a journey into the heart of agricultural innovation at Agtech Alley! Featuring a line-up of 20 leading suppliers, Agtech Alley serves as your premier destination for exploring the latest breakthroughs in agricultural technology. From cutting-edge IoT devices and advanced sensors to revolutionary connectivity solutions and user-friendly dashboards, our alley features the most recent strides in Agtech. If you're a farmer searching for answers to monitor water levels, maintaining the well-being of your animals, track fuel levels, bolster site security, and optimise plant health, your answers are available at Agtech Alley. Make sure to drop by Agtech Alley to explore the solutions that are reshaping farming. Your farm's transformation begins right here!
Register Your Interest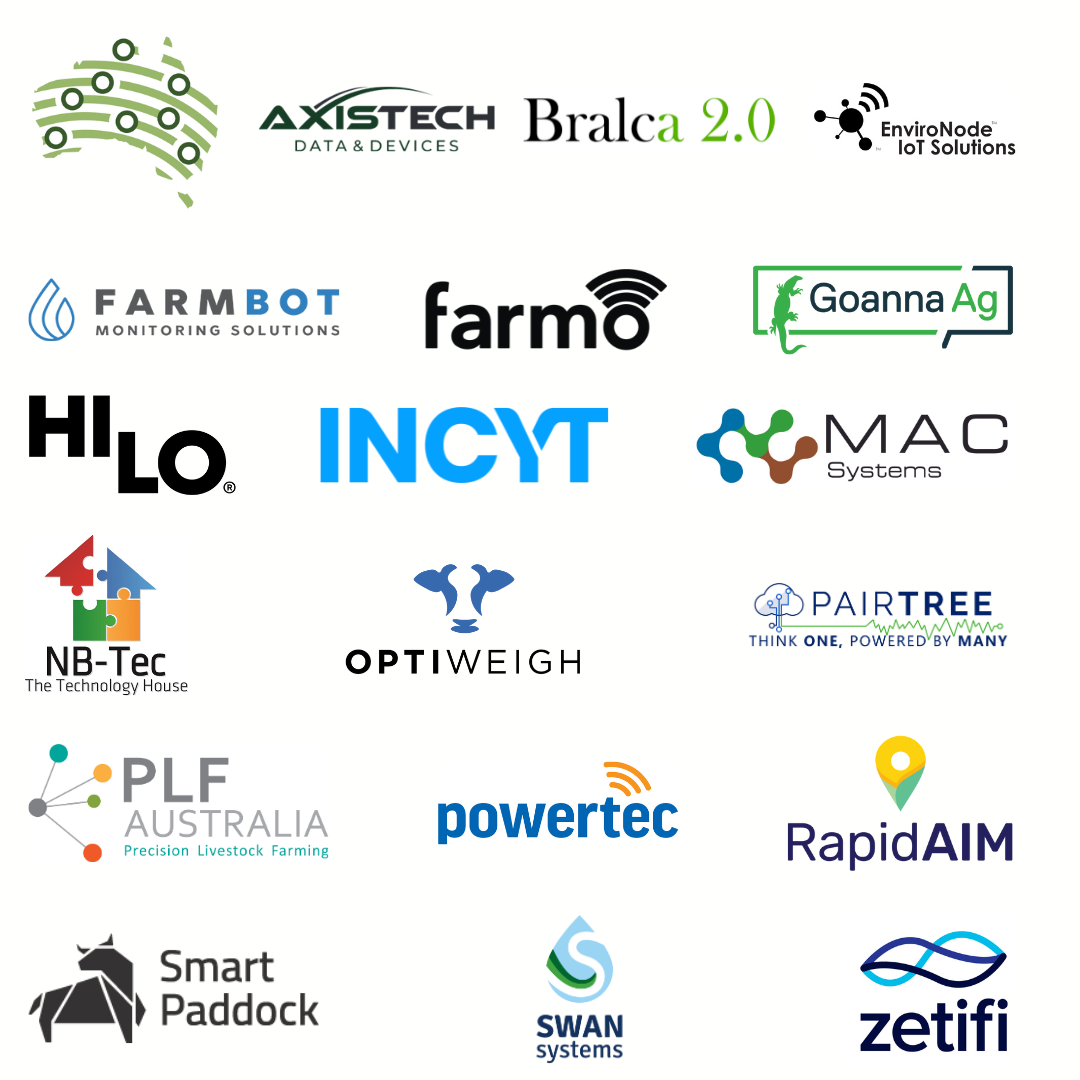 Exhibitors
The event, hosted by the NSW Department of Primary Industries, will feature a diverse range of presentations, and interactive sessions, all focused on the latest advancements in Agtech and connectivity solutions. Speakers will share their expertise, providing primary producers with the knowledge and tools to capitalize on the potential opportunities that Agtech presents for their businesses. 
 The Transforming Agriculture with Agtech Alley aims to achieve: 
Increased awareness of connectivity challenges and solutions: Attendees will gain valuable insights into regionally specific connectivity challenges and explore practical solutions tailored to their needs. 
Greater understanding of Agtech and its opportunities: Primary producers will deepen their knowledge of Agtech and understand how it can unlock new possibilities and drive productivity within their operations. 
Opportunities for networking and connection: The event will provide a platform for primary producers, suppliers, and other stakeholders to connect, fostering collaborations and knowledge-sharing. 
Encourage Agtech adoption: By delivering relevant content and facilitating direct engagement with suppliers, the Agtech Alley aims to overcome barriers to Agtech adoption, making it more accessible for primary producers. 
Join us at Agtech Alley at the Australian National Field Days and kickstart your journey towards improving on-farm connectivity and successfully integrating Agtech into your primary production enterprise. Don't miss this opportunity to gain a competitive edge, network with industry leaders, and explore the endless possibilities that Agtech has to offer. 
Register now and secure your place at this transformative event! 
Register your interest