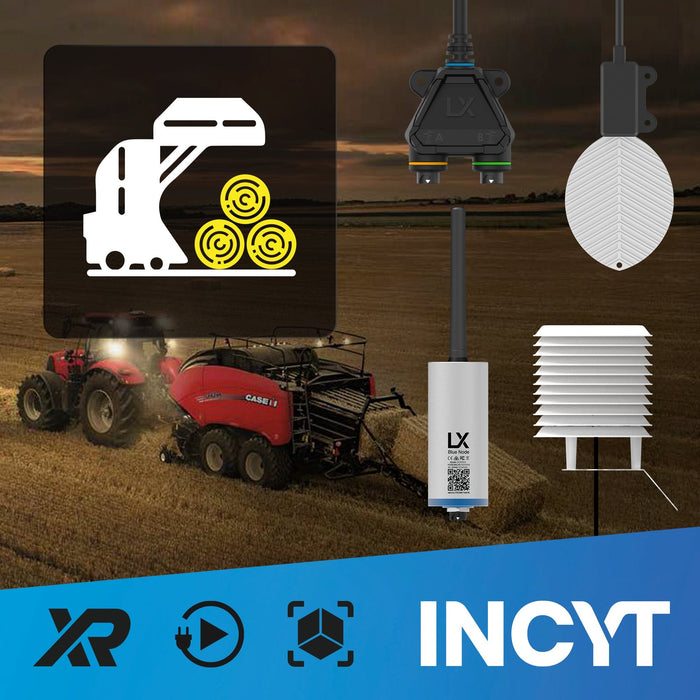 Portable Hay Baling Advisory System - Pro
Catalogue Number
KT-A-0106
Original price
$3,280.00
-
Original price
$3,280.00
Save time and make data informed decisions for baling in favourable conditions with the Pro Baling kit. This kit uses data on temperature, humidity and leaf wetness, and can be set up in the baling area to give alerts when conditions are favourable.
Comments | Variations
Smart Sensor enabled for easy plug n' play autoconfig. LoRaWAN & XR compatible options require a network Base Station on site. Requires a subscription, INCYT recommends SP003 - one month included.
Installation Options
Self Install
Supplier Install
LGA Supported
Armidale
Ballina
Byron
Cabonne
Carrathool
Griffith
Leeton
Lismore
Moree Plains
Narrabri
Orange