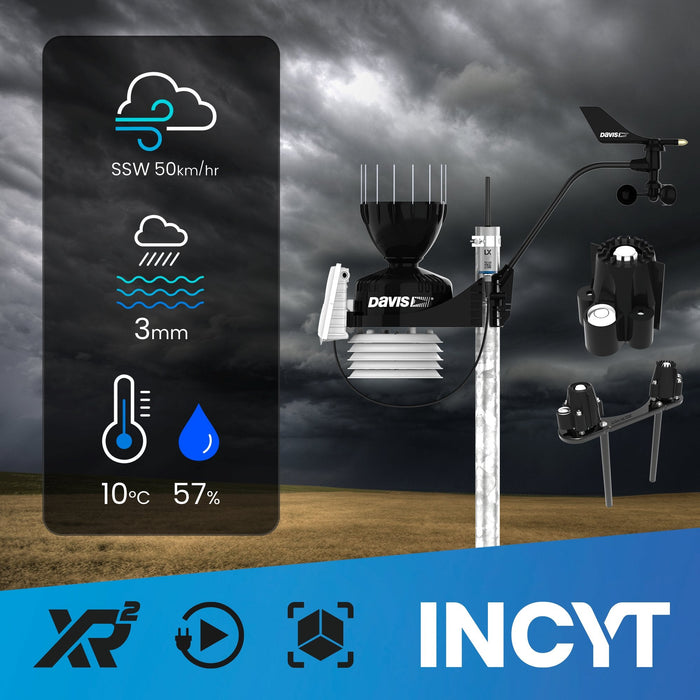 Smart Sensor Weather Station - Standard
Catalogue Number
KT-A-0011
Original price
$3,070.00
-
Original price
$3,070.00
This versatile weather station provides multiple points of measurement as per the standard weather kit, but also includes UV and solar radiation sensors. Data visualisation in INCYT App also includes dew point, Delta-T and spray advisory features.
Comments | Variations
Smart Sensor enabled for easy plug n' play autoconfig. LoRaWAN & XR compatible options require a network Base Station on site. Requires a subscription, INCYT recommends SP002 - one month included.
Installation Options
Self Install
Supplier Install
LGA Supported
Armidale
Ballina
Byron
Cabonne
Carrathool
Griffith
Leeton
Lismore
Moree Plains
Narrabri
Orange