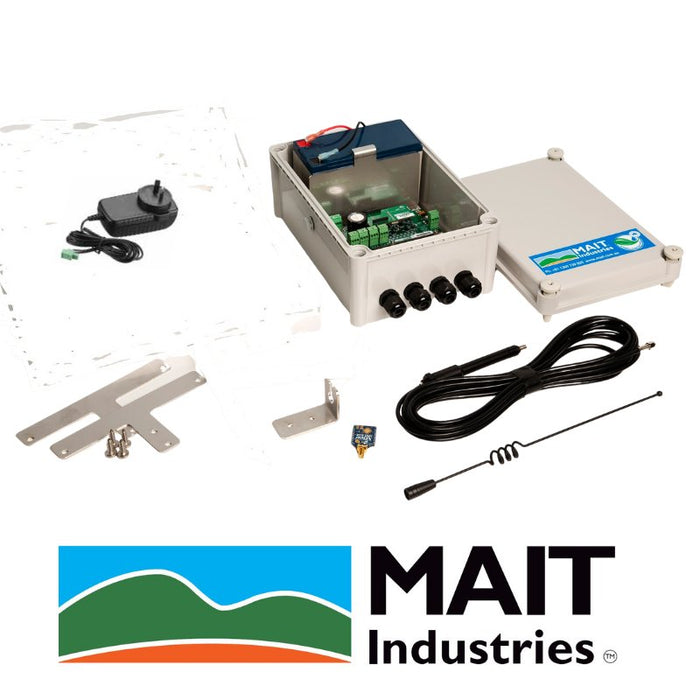 quad-expandable-240
Catalogue Number
IC12R-240-FF
Original price
$1,980.00
-
Original price
$1,980.00
This is a radio Logger unit used in pump sheds or any field location where 240v is available. This unit can be expanded with BC12E or BL12E or hard wired to a IF Fert controller. Powered by Battery, recharged by 240v.
Comments | Variations
8 x 12v DC outputs and 1 Programmable input. Programmable inputs includes 4-20mA, SDI 12, Asynchronous (digital) and Modbus with adapter board (See 0100 or 0200).
Management Category
Connectivity Solution
Water Management
Installation Options
Self Install
Supplier Install
LGA Supported
Armidale
Ballina
Byron
Cabonne
Carrathool
Griffith
Leeton
Lismore
Moree Plains
Narrabri
Orange