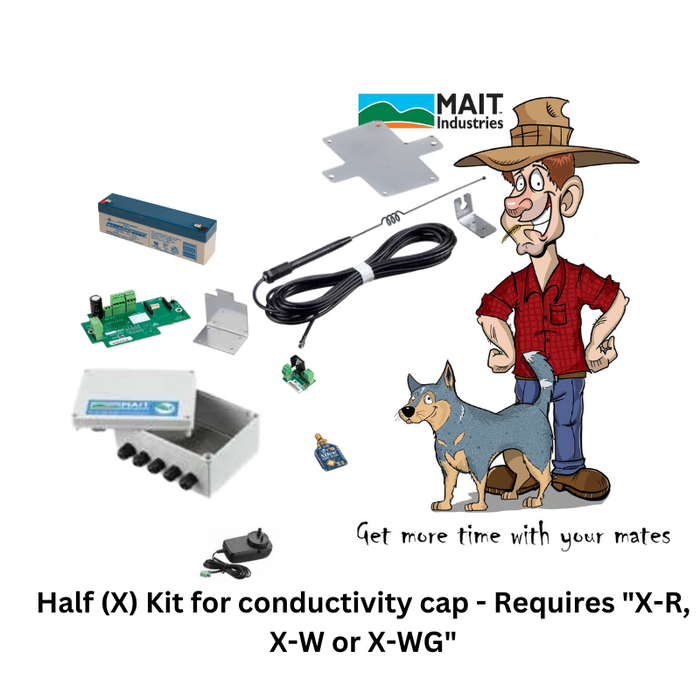 single-tropical-240-x
Catalogue Number
IC12S-X-T240-FF
Original price
$521.00
-
Original price
$521.00
Part Kit, Logger unit used for sites with 2 x valve/pump control, or sensor like Soil moisture, Dam/tank/channel WL sensors, rain bucket or even a Vaisala Weather station. Powered by Battery, recharged via 240v.

Comments | Variations
Part Kit requires X-R. Can not take expansion boards. Use IC12RS unless temp <0 >45. 1 x DC Latch output, 2x Programmable and 2x Asynchronous (digital) inputs. Programmable inputs includes 4-20mA, SDI 12, Asynchronous and Modbus with adapter board.
Installation Options
Self Install
Supplier Install
LGA Supported
Armidale
Ballina
Byron
Cabonne
Carrathool
Griffith
Leeton
Lismore
Moree Plains
Narrabri
Orange