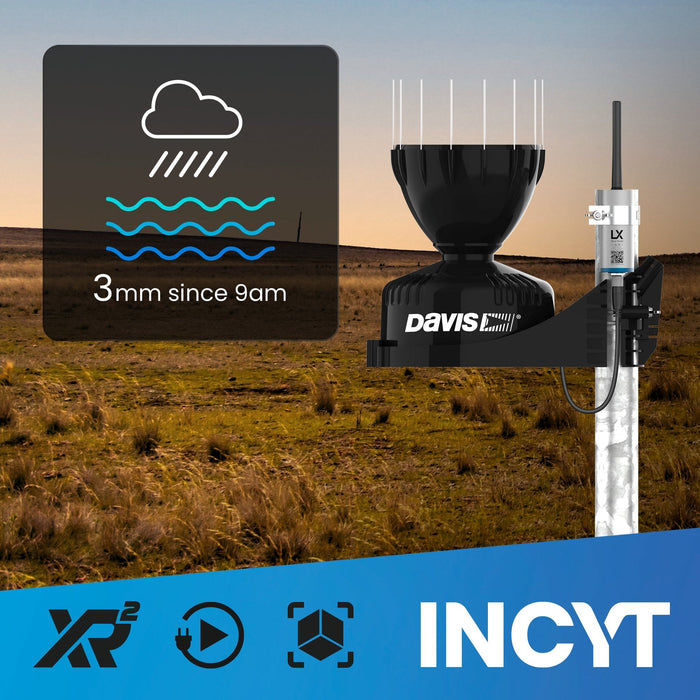 Smart Sensor Rain Gauge - Standard
Catalogue Number
KT-A-0016
Original price
$1,090.00
-
Original price
$1,090.00
Designed to meet the guidelines of the World Meteorological Organisation, this self-emptying, tipping-bucket is exceptionally accurate (to 0.2mm) and automates the sampling and recording of rainfall data. Requires maintenance from time to time.
Comments | Variations
Smart Sensor enabled for easy plug n' play autoconfig. LoRaWAN & XR compatible options require a network Base Station on site. Requires a subscription, INCYT recommends SP002 - one month included.
Installation Options
Self Install
Supplier Install
LGA Supported
Armidale
Ballina
Byron
Cabonne
Carrathool
Griffith
Leeton
Lismore
Moree Plains
Narrabri
Orange