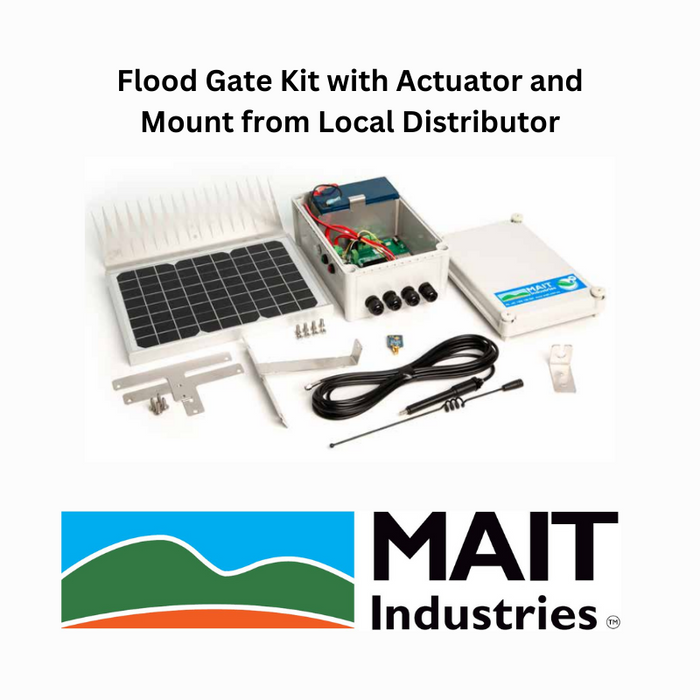 single-flood-gate-with-actuator
Catalogue Number
IC12RS-F-FF-AK
Original price
$4,260.00
-
Original price
$4,260.00
Logger unit with radio and motor drive for flood gate. Includes Actuator and mounting frame for flood gate. This unit pulls the gate up, and can push to drop it. This makes it suitable for gates that have to push into water body.

Comments | Variations
Can not take expansion boards. Specify with 0-5amp or 1-25amp motor control card. 2x Programmable and 2x Asynchronous (digital) inputs. Programmable inputs includes 4-20mA, SDI 12, Asynchronous and Modbus with adapter board.
LGA Supported
Armidale
Ballina
Byron
Cabonne
Carrathool
Griffith
Leeton
Lismore
Moree Plains
Narrabri
Orange