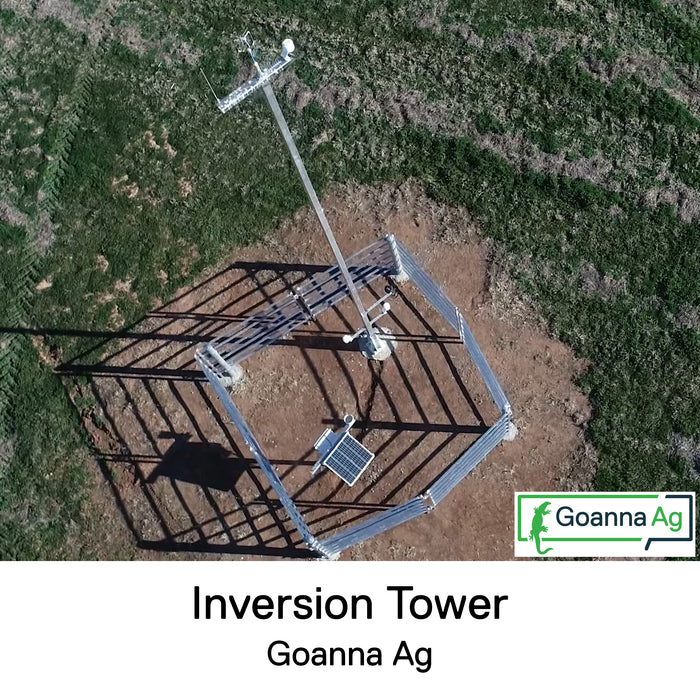 Goanna Inversion Tower
Catalogue Number
INVERSIONTOWER
Original price
$40,000.00
-
Original price
$40,000.00
This world class solution delivers decision support to better manage the impact of spray drift. Highly spec'd, 10 metre towers capture precise weather data that feeds novel technology to detect hazardous inversions in real-time, along with a 2 hour forecast. Installation & app access included.
Comments | Variations
Purchasers should note that data will be provided through publicly available app (www.wand.com.au). Mandatory installation by Goanna Ag staff (inc in price).
LGA Supported
Armidale
Ballina
Byron
Cabonne
Carrathool
Griffith
Leeton
Lismore
Moree Plains
Narrabri
Orange