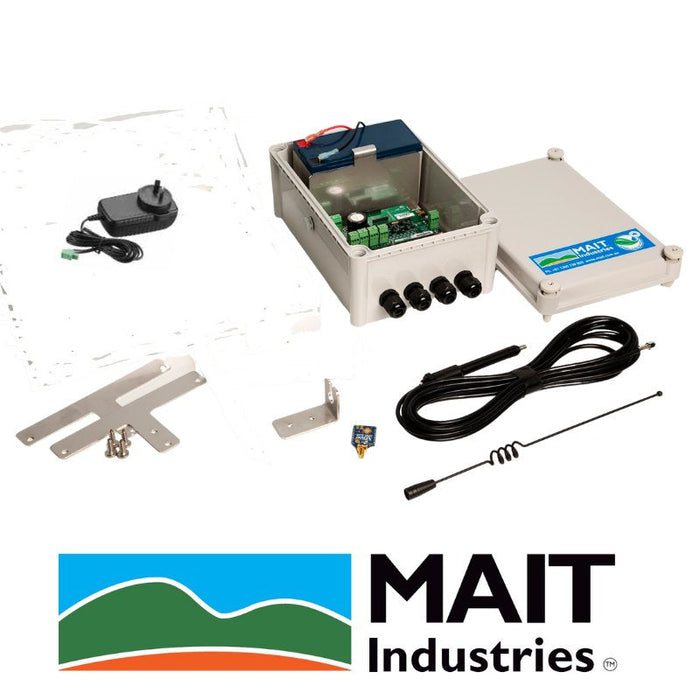 idata-radio-240
Catalogue Number
IDR-240-FF
Original price
$1,980.00
-
Original price
$1,980.00
Logger unit used where there is a concentration of sensors such as weather station or a site with multiple soil or crop sensors. Inputs and outputs can be supplemented with expansion boards. Powered by Battery, recharged by 240v.
Comments | Variations
Features 6 Programmable and 3 Asynchronous (digital) inputs, 1 x 12v DC continuous output. Programmable inputs can be configured as 4-20mA, SDI 12, digital (not asynchronous) and Modbus with adapter board. See BL12E and BC12E for expansion boards.
Management Category
Connectivity Solution
Informed Agronomy
Installation Options
Self Install
Supplier Install
LGA Supported
Armidale
Ballina
Byron
Cabonne
Carrathool
Griffith
Leeton
Lismore
Moree Plains
Narrabri
Orange